Hey guys 🙂
So we are already on the 4th day of March…the month of pisces..my star sign 🙂 My birthday is coming up, on the 14th, and I got myself a few things but…one of the products that I love are these shoes! I had left them behind when I had gotten the high waisted leatherette shorts from Zara ( By the way Zara are killing it with their new collection! ).
These shoes are gorgeous and they're only €30 which isn't bad at all, in my opinion, they have a kitten heel so it's a good thing for us girls who can't walk with stilettos at all. But yes…I will have some Fashion Favourites soon but for now I'll get back to this post 🙂
My February Beauty Favourites…
I'll start off first with the moisturiser that I have fallen in love with. It's from In Situ Cosmetics and basically it's a brilliant moisturiser for my skin. If you want to read a review then check it out here
Second is my trusty Bobbi Brown Concealer. You can read the review here
One of my favourite hand creams out there. Always carry it in my bag. It's non sticky/greasy. It's perfect for dry skin.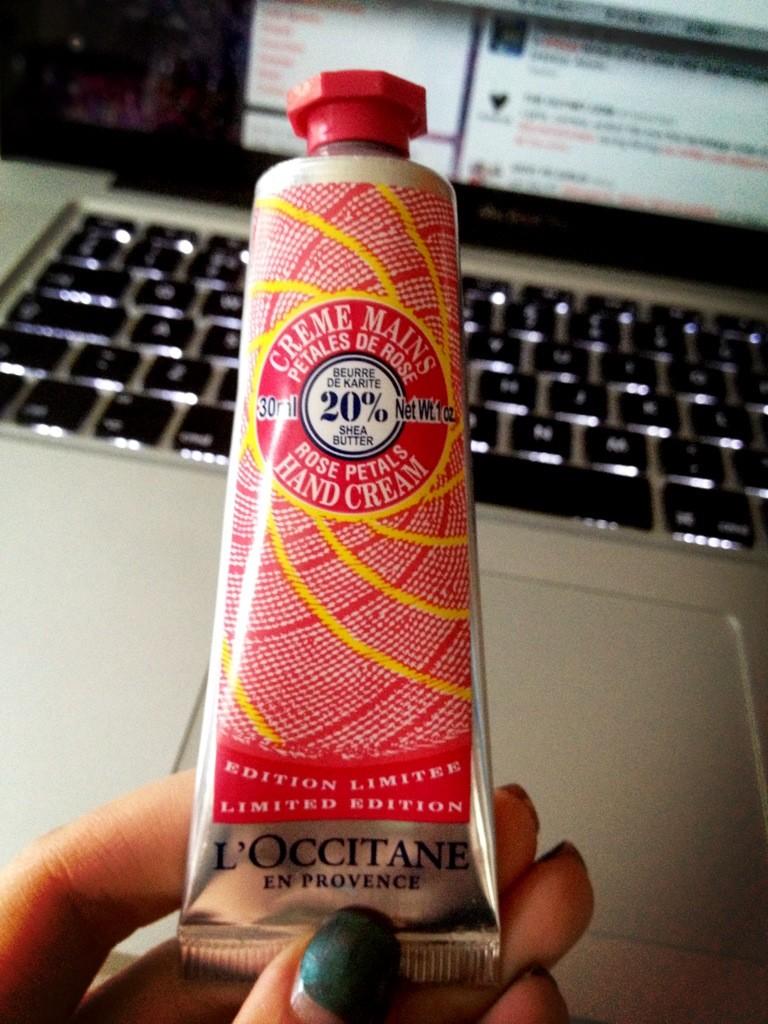 Now this lipstick from MAC (of course) was purchased a few weeks ago and I love this. If you read a post a while back ago, think it was my MAC Lipstick Collection post, I had mentioned this lipstick and that was because I had tried it and didn't get it on the day because it was sold out and ladidadida. But I finally was able to get this and so glad I did. It's a gorgeous deep rustic-y red. Perfect for my skin tone I think. I know I am really pale right now but I have olive skin tone and do think that it will go great with that skin tone and of course others. You must try this lipstick.
My next favourite is the eyeshadow below…the shimmery taupe-y colour. It's from an Estee Lauder palette which, if ye watch my youtube videos, ye would have seen. I got this palette from my bf's mum. She likes Estee Lauder products and it came free when there was an offer. So glad she gave me this along with a make up bag and a bag which I gave to my mum.
This next item, ye have seen before in youtube videos and possibly other posts. It's my favourite liquid liner and I got it a year or two ago (I forget when exactly) It stays on all day and doesn't budge. It's brilliant. I definitely recommend checking it out. It's €25 but worth it!
My favourite and the only highlighter I use…Benefit's Watts Up. Perfect pearl tone highlighter. Blends brilliantly as well. You can see it in action in my youtube videos as well 🙂
There are some swatches below 🙂
Now ye have seen this before and possibly read my review of it but yes like I mentioned above I am paler now and unfortunately my Nars Tinted Moisturiser in Alaska is dark for me 😦 So I've gone back to using this. It's dark as well for me but not as dark as my Nars. It's still great so I have no problem with going back to this. Yesterday I was in Brown Thomas and I went to the Chanel counter (finally got the courage to go there and ask) and I asked for a foundation with minimum coverage, natural and for oily skin. She gave me a sample of their Aqua Lumier (Is that what it's called?) in no 10 and I tried it out yesterday and put it on today. I like the finish of it. It's a powdery type feeling when you touch your skin but not chalky…it doesn't leave your face looking chalky. It's natural looking and it's my skin tone…maybe a teensy bit paler but not too obvious. I'm gonna check through out the day to see if it turns all oily (my face) but if it's a success I might go in soon and buy the foundation. I'll keep ye posted 🙂
This blush from MAC is one of my favourites and again it's featured in some of my videos, if not all, it is limited edition and I'm so glad I got it. I bought it maybe a year or two ago and still (obviously) have loads left. Very pigmented…goes on the brush easily so remember to tap off the excess.
My favourite lip balm. I had gotten this from BeautyEmporium probably two or one year ago (I have bad memory). It's gorgeous and brilliant. Definitely recommend getting it. It was €5 I think.
Anyways let me know what you think and let me know which are your favourites.
You are Beautiful!
Ana