Hey guys 🙂
Just wanted to talk to ye on this post…how are ye? Hope your week was good and hope you are gonna have an amazing weekend. What will you be up to for the weekend? Relaxing or partying?
I will probably be at home…like most of the time 🙂 I have a little update…I have become a Beauty Contributor for an online magazine/blog and have written my first post for it which will be up on Monday. You might have seen the button of it but if not here's the link 🙂 Stylish in Sequins
Also you might have noticed another button on the blog which is that of the amazing blogger Jenna of The Pulse of Fashion…go check her blog out 🙂
Another blogger that I would love for ye to check out is Nia's Blog CherryFashion she is such a lovely person and do check out her blog 🙂 Make sure you let them know I sent ye 🙂
Another little update is that well…I nominated my blog on the Company Blog Awards. I kind of want to give my blog a little lime light…maybe it could be selfish but anyways 🙂 It is International Woman's Day so I decided to feel empowered and nominated my blog 🙂  If you want you can nominate my blog too 🙂 If you think it's worth it of course 🙂
Oh! I bought a few, 3 pieces,  of Rihanna's collection for River Island. You might have seen it on my instagram. Have you bought anything from the collection? There's still some stuff available on the website and also I really like the jeans and want to get them so bad but they're €70
I tried them on and they're stretchy and the bum looks good because of the pockets going in instead of being on the edge of each bum cheek. I don't know if I will get them but I would love to.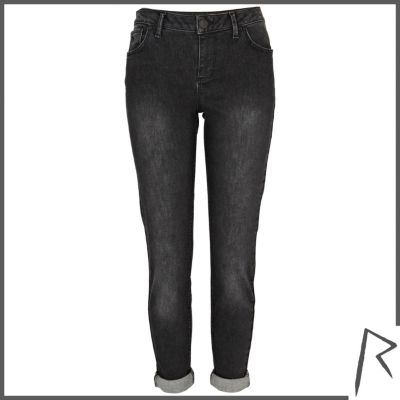 I would like to know if you got anything and also if you have any updates 🙂
Finally it's the weekend…I handed in an assignment after it being a week late but…well at least it's in now. My college projects are ok I'm not really behind in anything apart from the last one but at least things are falling into place. Are ye in college? Or work? How is work/college? Hope it isn't too stressful 🙂
I know I said a few weeks ago that I would have a lookbook up soon…it will be up soon but it will be up hopefully before wednesday. I'm really hoping that 🙂 I might have a few Outfits too but we'll see if I can get any help with that. But in the meantime if you haven't seen any of my videos or my latest unif lookbook then go here to check out my videos 🙂
Anyways just wanted to let you know some things that were happening and want to know how your week is too 🙂  Hope you have a great International Woman's Day and don't forget Mother's Day 🙂
You are Beautiful!
Ana